Welcome to Healing Paws Veterinary Wellness Center
The goal of Healing Paws Veterinary Wellness Center is to promote and maintain the health of animals.  We accomplish this via education and a thorough understanding of what comprises the foundations of health. The practice places the highest value on wellness and quality of life no matter the age of your pet companion.  Dr. Levitsky offers the latest in veterinary surgical care and diagnostics as well as holistic treatments such as acupuncture, herbal remedies and dietary counseling.
We take the time to sit down with you, get to know you and your pet, address all health issues and formulate a plan to improve health and wellbeing.  Our job when assessing a patient is to figure out which systems require support, how best to support them, and how to direct the system back to a place in which health can be restored and symptoms can be eased.
Looking for a Different Vet Experience?
From the moment you enter the wellness center, you will notice we are a different type of animal care facility.  There are no slippery floors, strange smells or sterile exam rooms.  We try to keep the safety and well-being of each patient foremost in our minds.  The waiting area is comfortable for you and your companion with special non-slip flooring, exam rooms filled with light and specially outfitted with equipment that is designed for the animal's comfort like beds and baskets.
At Healing Paws Veterinary Wellness Center we want to help you and your pet have years of happiness together.
Pet Portals
Pet Portals is a secure, private pet health website that gives you direct access to manage your pet's health 24/7 and is provided by our practice as a free complimentary service for you.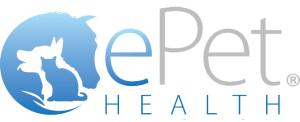 Enjoy the benefits of your Pet Portal with features such as:
Checking your pet's health records
Request an appointment with us
Search our extensive pet health library
View your pet's medication schedules
View your pet's vaccination history
Upload photos of your pet or pets
Update your account information
Send medication reminders to yourself by email
Holistic Housecall
Join Dr. Levitsky as she visits one of her patients for an acupuncture session.

Learn more about our treatment philosophy.